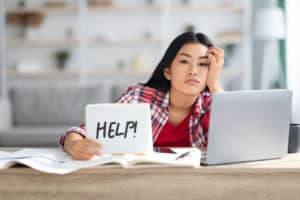 No two children are identical: each has his or her own methods and challenges pertaining to absorbing and processing information. When students struggle with their education, they experience stress, emotional strain, and a lack of confidence. Students benefit from individualized instruction designed to complement their strengths and overcome their issues. One-on-one sessions or small groups allow educators to genuinely focus on individual children.
But some students need more help, particularly those with learning disabilities.
Learning Disabilities and Meds 
\
This next message is HUGELY important, one that can change many of your children's lives!  It's a simple message, so PLEASE read it carefully and help your family member respond.
I have adult ADHD. I was in my 50's when it was finally diagnosed. Only now (at 65) have I realized that it's much more challenging than I had imagined. I have been to two psychiatrists, and both helped me put together a basket of meds that help me function more effectively. The meds have definitely helped, but with intermittent results. I tend to have a few productive hours each day, and some weeks are better than others. Neither psychiatrist has consistently helped me with "executive functioning."
I'm still disorganized, forgetful, somewhat depressed, and live with chaotic thoughts. I am not an expert here – my goal today is to help you learn from my experience. If you have a child on meds to help with a disability or dysfunction, make sure he or she and the psychiatrist have created a game plan for the non-medical portion of her or his life. My guess is that the meds account for 40% of the potential improvement and the piece I'm missing accounts for 60%. As I progress on this new path, I will keep you posted on my progress.
How Lafayette Academy Makes a Difference: Tutoring Game Plans for Students with Learning Disabilities
Our unique curriculum helps children overcome problem areas. We start where children typically stop. In other words, our curricula is uniquely designed to address common student problem areas, often focusing on the roots of problems that impact multiple topics.  Our tutors understand these problematic subject areas and have guided many children to full comprehension. Moreover, our tutors cater to your children's unique learning styles and adjust lessons accordingly. For example, visual learners respond well to topic-based worksheets while audio learners benefit from a more conversational approach.
Just as we have created a curriculum for students without disabilities, we are creating a curriculum for students with disabilities. However, our curriculum may not emulate the curriculum that is offered by other providers. We're adopting a step-by-step approach that will move more slowly than alternative approaches with fewer hick-ups along the way. We want to give your children the confidence they need to become "normal" learners. They will experience many "aha" moments as they learn our curriculum and develop strong foundations for later classes.
You Can Rely on Lafayette Academy – We Are On the Case, Positive, and Supportive
Lafayette Academy is known for its positive and genuine reinforcement, and the local support we provide in each community. We strive to create a relaxed environment for your kids to maximize their learning and comprehension. Our tutors will do whatever it takes to help your son or daughter excel at school and build his or her self-esteem. We coach and mentor your children, addressing any issues that could interfere with your children's' learning. Our tutors regularly monitor each child's progress, including children with learning disabilities.
Lafayette Academy fees are reasonable and we work with parents who have financial challenges. We do not require parents to sign contracts for our service, and we do not charge exorbitant up-front fees.
Search Engine Gibberish
Lafayette Academy tries hard to comply with Google's ever-changing search technology. It is incredibly difficult for us to compete with bigger companies because we need to get this right to ensure that we continue to pop up in searches. Isn't that crazy? We've been in Lamorinda since 1991, and yet bigger companies can buy their way into search results. I still need to write a little more to ensure that this page is noticed by Google.
What would you like to talk about? How about your summer plans for our first non-pandemic summer in a few years? Can you believe what we all just went through? I know it has been rough on a lot of people, but don't lose sight of the fact that we still live in Lamorinda and people are paying fortunes to move here. I only need 35 more words to barely exceed Google's minimum word count to matter.  I can't believe that I'm spending my time like this and I really hope that for your sake you stopped reading awhile back.